Shift/ – A Best of Spoken Word
Shift/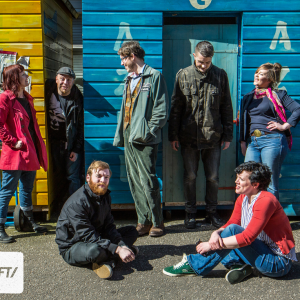 Seven of Scotland's most dynamic, provocative and lyrical spoken word artists: Rachel Amey, Bram E Gieben, Harry Giles, Jenny Lindsay, Ali Maloney, Rachel McCrum and Sam Small, present original solo shows, blending poetry, music and theatre in a different performance every night of the week.
From drone warfare to Mare Nostrum, revolutionary nihilism to messing about in boats, language games, to lovecraftian bouffon rap apocalypse, this crew of award-winning multiple slam champions will spin your mind and twist your heart in ways you couldn't event imagine. Get shifted.
See www.shiftword.com for full listings.
Reviews
SHIFT/ Poets Assemble: New Scottish poetry collective SHIFT/ - the Skinny - Link

Performance poets on the front line - The National - Link