Ringside
Ellie Dubois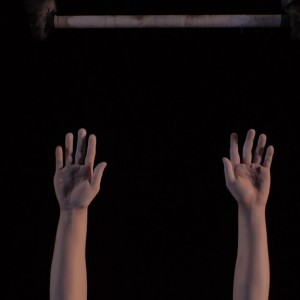 Tickets through EdFringe or in person at our box office
Ringside. A girl on a trapeze. The ghost of every glamorous girl you have ever seen on a trapeze high up in the big top, performing to the roar of the crowd. But she's up-close in this intimate one on one aerial performance made for your eyes only. You can hear her breathing, watch every muscle twitch, see the bruises as her body performs revolt not acceptance. Lots of sweat, no sequins.
"The more you reflect on it, the more it delves deeper into the realms of female empowerment, vulnerability, intimacy and control." ★★★★ Mary Brennan, The Herald
Winner of 2015 Summerhall Autopsy Award for experimental performance.
Reviews
"It's an intense, personal performance full of beautiful imagery and thought-provoking moments" - TV BOMB - Link