Poetry Can F*ck Off
Brainfruit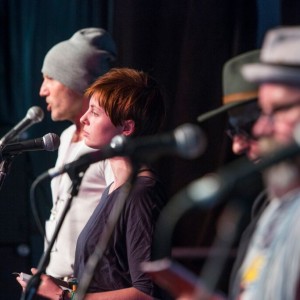 By Heathcote Williams (Herald – Lifetime's Achievement Award winner). Poetry f*cks off tyrants. The right words can get under the skin of those in power and spark revolution. 
Featuring the lyrics and verses of Jim Morrison, Billie Holiday, Sophie Scholl, Martin Luther King, William Blake, Arundhati Roy, Victor Jara, Gil Scott-Heron, Lupe Fiasco and many others, this is a celebration of those who have spoken out against tyranny while making our hearts pound.
Performed by Roy Hutchins, Sameena Zehra, Selina Nwulu, Jonny Fluffypunk and special guests – with live music from Dr Blue.
'Mind-swaying' Michael McClure
Reviews