Mementronome
Upstairs Productions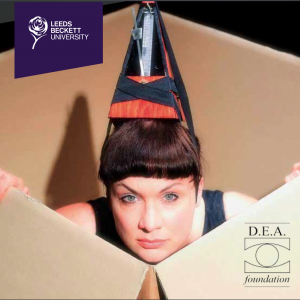 Audience Participation is Essential
Mementronome is a participatory one-to-one performance by Aletia Upstairs, inspired by the Richard Demarco
archive and supported by Leeds Beckett University's research programme.
Entering the archive, audience members explore a space filled with unmarked boxes. They find various mementos,
each one triggering a response from the performer.
Reacting to Joseph Beuys' statement 'everyone is an artist', Mementronome takes inspiration from Paul Neagu's Fish Net's performance and was created using the methods of Tadeusz Kantor.
Directed by Anna Brownsted