Alien Lullabies – Songs from a Decaying Future
Fiona Soe Paing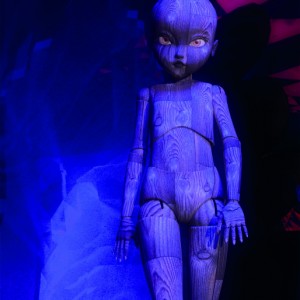 As part of the Made in Scotland showcase, off-world electronica and stunning live vocals merge with surreal 3D animation to evolve into a multimedia artwork in Alien Lullabies. In an unsettling world between worlds, Alien Lullabies envelop and mesmerise.
A unique cinema/live gig hybrid from Scottish/Burmese producer/vocalist Fiona Soe Paing and New Zealand animation artist Zennor Alexander.
"Wonderful, unsettling and incredibly seductive stuff" (Andrew Dubber, Bandcamp)
"Darker than PJ Harvey, stranger than Kraftwerk, with a touch of Dali-esque visuals." FestivalsForAll.com
"Extraordinary vocals."Skinny
Part of Made in Scotland Showcase.
Reviews
the-glue-factory-halloween-review - Link

"It's unutterably cool, darkly alluring, probably meaningless but fascinatingly inventive too - and there's unlikely to be another Fringe show even remotely like it" - THE SCOTSMAN