WRITE IT : MIC IT
Poleroid Theatre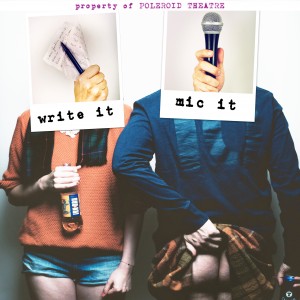 Poleroid Theatre are back in Edinburgh this Summer with WRITE IT : MIC IT, their legendary Open 'Write' Platform.
After two years of sold out nights in Hackney and Manchester, Poleroid head to Roundabout for one night only with an eclectic mix of new material from some of the UK's most exciting emerging playwrights, comedians & performance poets.
Fresh from debuting their new play Plastic by Kenneth Emson at Latitude Festival 2015 and nominated for three Off-West End Theatre Awards in 2014, Poleroid Theatre is working to discover and develop the contemporary image of emerging artists in the UK and give this talent a platform through eclectic, fast-paced and immediate theatre.
www.poleroidtheatre.co.uk
@poleroidtheatre