Women, War & Peace Film Screening: War Redefined
Beyond Borders Scotland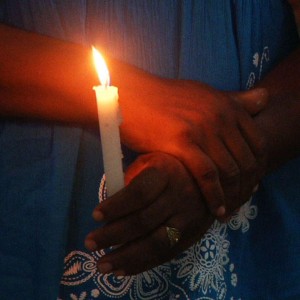 War Redefined, the capstone of Women, War & Peace, challenges the conventional wisdom that war and peace is a man's domain through incisive interviews with leading thinkers, Secretaries of State and seasoned survivors of war and peace making. Interviewees include Secretary of State Hillary Clinton; Liberian peace activist Leymah Gbowee; Bosnian war crimes investigator Fadila Memisevic; and globalization expert Moisés Naím. Narrated by Geena Davis.
The documentary series Women, War & Peace spotlights the stories of women in conflict zones from Bosnia to Afghanistan and Colombia to Liberia, reframing our understanding of modern warfare.
The screenings at Summerhall are in partnership with Beyond Borders Scotland as part of the Women in Conflict Initiative. Women, War & Peace is distributed internationally by the Fremantle Corporation.