Women, War & Peace Film Screening: The War We Are Living
Beyond Borders Scotland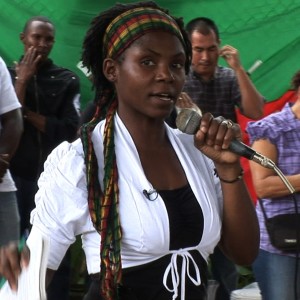 The War We Are Living travels to Cauca, a mountainous region in Colombia's Pacific southwest where two extraordinary Afro-Colombian women are braving a violent struggle over their gold-rich lands. They are standing up for a generation of Colombians who have been terrorized and forcibly displaced as a deliberate strategy of war. Narrated by Alfre Woodard.
The documentary series Women, War & Peace spotlights the stories of women in conflict zones from Bosnia to Afghanistan and Colombia to Liberia, reframing our understanding of modern warfare.
The screenings at Summerhall are in partnership with Beyond Borders Scotland as part of the Women in Conflict Initiative. Women, War & Peace isdistributed internationally by the Fremantle Corporation.