Women, War & Peace Film Screening: Pray the Devil back to Hell
Beyond Borders Scotland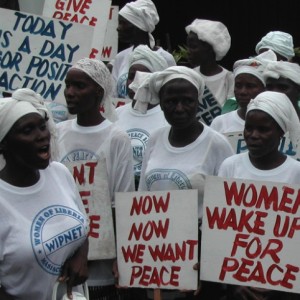 Pray the Devil Back to Hell is the astonishing story of the Liberian women who took on the warlords and regime of dictator Charles Taylor in the midst of a brutal civil war, and won a once unimaginable peace for their shattered country in 2003. Their demonstrations culminated in Taylor's exile and the rise of Africa's first female head of state, Ellen Johnson Sirleaf. Inspiring and uplifting, Pray the Devil Back to Hell is a compelling example of how grassroots activism can alter the history of nations.
The documentary series Women, War & Peace spotlights the stories of women in conflict zones from Bosnia to Afghanistan and Colombia to Liberia, reframing our understanding of modern warfare.
The screenings at Summerhall are in partnership with Beyond Borders Scotland as part of the Women in Conflict Initiative. Women, War & Peace is distributed internationally by the Fremantle Corporation.