We This Way
Seth Kriebel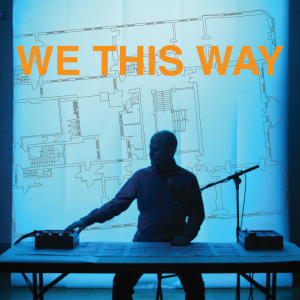 Choose your own path through an imagined world… or perhaps your neighbour will choose it for you. Without leaving your seat, you – or most of you, anyway – will be able to go wherever you want. If not, don't worry, life is full of second chances. Explore a new interactive performance from the creator of The Unbuilt Room.
"Kriebel's words are powerful, conjuring rooms without you even leaving your seat… This game is absorbing, enlightening and often funny." Londonist, on The Unbuilt Room
Commissioned by and developed at Battersea Arts Centre.