Titania – A Solo Cabaret
Moon Fool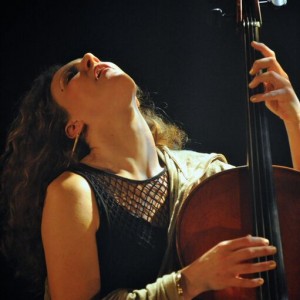 An innovative re-imagining of A Midsummer Night's Dream, performed and created by renowned international theatre practitioner Anna-Helena McLean (formerly a principal performer with Poland's legendary Gardzienice Centre for Theatre Practices).
This intoxicating performance promises an engaging, funny, sensual and participatory experience in which our much-loved queen of the night plays out events from her past, hosting nightly revels in an attempt to woo audiences off the path and back into the woods.
A heady fusion of original music and vocal acrobatics, Titania is the Queen of the Faeries' tale with an amplified twist.