The Ex
Presented by Braw Gigs & Summerhall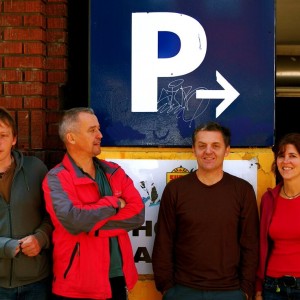 The adventurous and inspiring Dutch punk/noise/jazz quartet have defied categorisation for over 33 years. Operating completely independent of record companies, managers or roadies – using guitars, bass, drums and voice as their starting point, The Ex have continued to musically explore undiscovered areas.
With support from My Two Dads
My Two Dads are Drew Wright (Wounded Knee) and Dylan Mitchell (PET). With two guitars, a kick drum and a love of drone, minimalism, riff and groove they cook up a richt stocky brose of Canedolian Psychedelia that thankfully sounds nothing like Martyn Bennett.