Talking with Angels: Budapest, 1943
Duse Studio Productions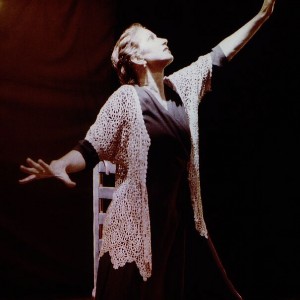 A remarkable true story of four young Hungarian artists and their life-changing conversations they had with what they came to call angels. Gitta Mallasz, who transcribed and later published their dialogues, was the sole survivor of the group. In 2012 Yad Vashem Museum in Israel recognized Gitta as Righteous Among Nations for saving over 100 Jewish women and children from deportation.
"A portrayal [of Mallasz] with such leisurely, lifelike timing… Mitchell transforms into something between a dancer and a shaman. Its excruciating beauty derives from its simplicity, its purity…"
★★★★★ Los Angeles Weekly.
Come and experience a tour de force performance where audience and actor share a journey into spirituality and humanity.
Search
Festival News
Themes