Owen Pallett
Nothing Ever Happens Here... Presents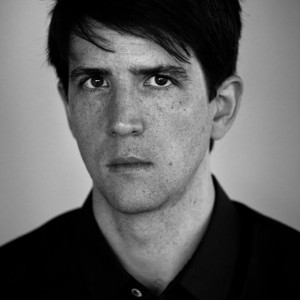 Owen Pallett's new album In Conflict was released in 2014.
Made in collaboration with Brian Eno, it features Pallett's trademark looping string and electronic arrangements – 'beautiful and often strangely euphoric' (Guardian). Pallett has also released work as Final Fantasy, with his 2006 album He Poos Clouds winning the Polaris Prize in Canada.
He regularly collaborates with Arcade Fire, co-writing the string arrangements for their albums Funeral and Neon Bible, and has also worked with The National, The Last Shadow Puppets and Caribou.