Independence
Ensemble Thing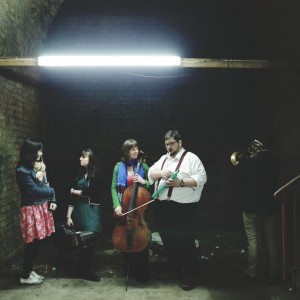 Following their critically-acclaimed 2014 Fringe debut, leading new music group Ensemble Thing returns to Summerhall to perform John De Simone's powerful and moving new work Independence.
Blending Scottish and post-minimalist music with spoken word, Independence is an autobiographical exploration of cultural and personal identity in Scotland, from the perspective of its composer, an English-born Scottish-Italian, whose grandfather, John MacCormick, was instrumental in the founding of the Scottish National Party.
"Wonderfully powerful." Alan Cooper


"Flawless playing… One of the most memorable events in the festival." Pete Stollery, Chair of Sound Festival.
Supported by Made In Scotland and Hope Scott Trust.