HiBROW Film Screening A Moment of Mishearing
Hibrow Hour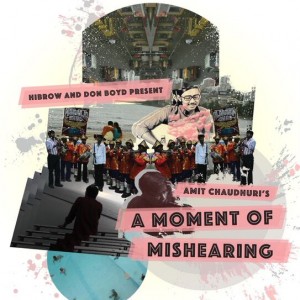 An essay film directed by Don Boyd and Amit Chaudhuri.
Celebrated Indian author and musician Amit Chadhuri looks back on his past: as a child in India learning to sing traditional classical ragas and as a young man studying in London, enjoying a love affair with Western pop harmonies.
The film explores his awakening to the similarities that can be found amidst the clash of these two vibrantly contrasting cultures. With footage captured in India and London, the film features exclusive live performances from Amit and his band, recorded at King's Place, London.